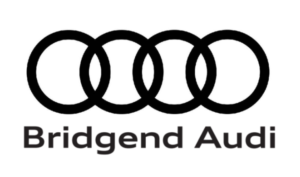 Huge thanks to Bridgend Audi who are our Main sponsors at this years Welsh Veterans Awards!
Bridgend Audi wanted to get more involved with the veterans within the local community, the Bridgend area is steeped in history and links to all the armed forces and this was an amazing opportunity to do so. Bridgend Audi has many loyal customers who have served in all of the armed forces and this is an opportunity to give a little back.
The Awards really drive a robust bridge between veterans leaving their duties and moving back into the commercial world. Not only does it recognise their efforts, it also offers them a vehicle to recognise the true value of the skills and characteristics they have gained during their service.
Bridgend Audi sells and services beautifully engineered cars in a welcoming dealership, that in a modern age still really drives the family values of the Sinclair Group.
We can't wait to celebrate all our veterans success and be a part of the Awards evening.
For more info on Audi Bridgend – https://www.sinclairaudi.co.uk/locations/35135/bridgend-audi/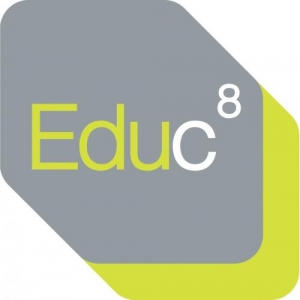 Extremely proud to Welcome Educ8 Training Group as a feature sponsor at this year's Welsh Veterans Awards due to take place at the Village Hotel Cardiff on the 1st July 2020.
"Educ8 Group is proud to support the Welsh Veterans Awards. We are all about helping people from all walks of life succeed through the development of their skills. It is great to see so many veterans reskilling and finding innovative ways to be successful in civilian life and we are here to help them with every step of that journey.
We are also keen to offer our support to any veterans running businesses who wish to upskill their people through our Welsh Government funded work based learning qualifications"
https://www.educ8training.co.uk
Let's give a Massive Veterans Awards welcome to Royal Educare who were sponsors at this year's English Veterans Awards and have now commited to sponsoring the Welsh Veterans Awards 2020!
"As a family of military background, we are very passionate and appreciative of the incredibly brave and selfless Veterans who served for their country. These individuals did not only show true determination and integrity, but chose to put their lives on the line each and every day. For all of these reasons, it will be an honour to be a part of such a rewarding night at the Welsh Veterans Awards 2020.
Royal Educare has become a renowned Recruitment Agency in South Wales since it first opened back in 2017. Our expertise lay within the health & social care and education sectors. We pride ourselves on a great service that begins and ends with experienced and friendly professionals. Royal Educare provide competitive rates and incredible customer service to not only meet your needs, but also exceed your expectations of what a dependable Recruitment Agency can be. Part of our business model, is to ensure we put a percentage of our profits back into the community and help by fund raising for local charities. Whether this be an event held by Royal Educare or collaborating with a charitable organisation, we feel it's in our duty to give back and help make a difference to the lives of others. Due to company reputation and rapid growth we have gone on to win 'Best Start Up Business of The Year 2018 – South Wales'."
For info on Royal Educare please check out https://www.royaleducare.co.uk

We are proud to introduce to you Pinnacle Complete Office Solutions who are sponsors at the Welsh Veterans Awards 2020!!
"Pinnacle Document Solutions Group are a local provider of Business Solutions based in St Mellons, Cardiff.
Since our establishment in 1989, we have grown into one of the leading print & document providers in the UK. From our head office, we can support clients large & small across the globe. As a Xerox Platinum & HP Silver Partner, we empower our customers to understand their print environment.
Supporting our Armed Forces is incredibly important to us both on a business & personal level.
Supporting the Armed Forces is something that we are very passionate about, throughout our business operations as well as through charity and fundraising events, which we actively take part in each year.
We strongly believe that the sacrifices military personnel make should be celebrated not only during service but in to retirement. Ex-military personnel are some of the most qualified & committed members of our community & after having risked their lives to protect others, they continue to go on to do their utmost to help & support their community, something that should be commended and awarded.
We are truly honoured to have the opportunity to support a fantastic & well worthy award ceremony & the Veteran community."
Thank you very much Team Pinnacle!!
Pinnacle Complete Office Solutions

Massive thanks to Rebecca Porter MD and all the team at the amazing Porters Estate Agents They are a feature sponsor at the Welsh Veterans Awards 2020!
Porters are an independent, family run estate agent who have been helping people to sell, let, mortgage and maintain their homes for almost 23 years. With our in-depth market experience, we have learnt what it takes to meet and exceed client expectations and pride ourselves on being one of the most innovative and client-focused estate and letting agents in the South Wales area.
'We are proud to be supporting the Welsh Veterans Awards as its part of our heritage and very important for future generations, let's reward the success stories from our former serving military personnel'
For more info on Porters please check out – https://www.porters-uk.com/about-us

Thank you to Angela Windsor MD of Print Inc sponsor at this year's Welsh Veterans Awards
Print Inc. specialises in bespoke business to business embroidery, print, and merchandise supplies. Make the switch to Print Inc for hassle free uniform and work wear for your company.
Print Inc have recently completed an order for the 1st Battalion Welsh Guards Boxing team polo's, their Operation TORAL (Afghanistan) and Belize tour t shirts  and they also print the water bottles for the Battalion.
They started off undertaking work for the Welsh Guards Boxing Team and then after they saw the quality of the items they wanted to work with us on other projects.
"We pride ourselves on quality embroidery and delivering excellence with each order and cant wait to hear the positive stories from our Military Veteran Community at the upcoming Awards"
For more info on print Inc please check out –
Print Inc Embroidery & Print – https://printincclothing.co.uk/

We are pleased to announce that that AB Glass Ltd will be sponsors at this year's Welsh Veterans Awards!
Alan Brayley served in the Royal Regiment of Wales and Royal Welsh for 20 years, finishing his military career as a Sergeant Major. Since leaving the Armed Forces, he has run a highly successful aluminium manufacturing and installation company in Swansea AB Glass, building it from scratch to now having a turnover of an amazing 7 million pounds. The company has employed many ex-service personnel since its conception. AB Glass provides bespoke aluminium windows, doors, curtain walling, facades and related products and services to the commercial and domestic markets. The multi award winning company employs 60 members of staff and has been in business for nearly 30 years.
" I truly believe that my time in the Army and the skills and experience that I developed in the Forces has made a significant contribution to my success in business. I'm incredibly proud of AB Glass and the hard work that myself and everyone who works with us puts into the business. The support this community has provided to veterans in Wales and ABF The Soldiers' Charity is really inspiring and deserves to receive such esteemed recognition and I am proud to have AB Glass support the awards!"

We are so pleased to have the fantastic team at Hugh James as sponsors at this years Scottish, English and Welsh Awards!
Here's a little info on Hugh James –
We are a full service, top 100 UK law firm offering specialist legal and financial advice. With over 50 years' experience, and 700 staff members, we have the expertise to deliver a service you can trust.
Although our workforce has grown to more than 700, we have retained and nurtured a unique culture which is based on hard work, exceptional talent, ambition, empathy, innovation and good humour. It is those qualities that have helped us grow the business to where we stand today. We have ambitious plans to become a top 50 UK firm by 2021 and our culture will be key to this.
Simon Ellis – " We are really pleased to be involved with such an inspiring night and we are so glad to support our Military Veterans on National level"
We are so pleased to welcome Pathfinder International Magazine as our Official media Partner for the 2020 Veterans Awards.
We are really looking forward to working with Malcolm Robinson and his team to promote the Positives that are coming from within our Veteran Community and those companies that go above and beyond to support and recruit from us!
Please read the blog here for more information- http://pathfinderinternational.co.uk/pathfinder-magazine-b…/
Pathfinder International Magazine

Welcome to our  Leavers to Leaders Award – Sponsored by Leavers to Leaders!
This award is for service Leavers who have successfully transitioned from the military to become leaders in any civilian role across governments, business and the 3rd sector. Selected winners will also be invited to represent their organisations at the Leavers To Leaders global conference to inspire others. Have you become a leader in your chosen field? Do you positively impact your civilian peers? How do you stand out in your organisations? Have you got any testimonials?
As the winner of the English veteran role model of the year and runner up of business leader of the year, Samuel T. Reddy aim is to empower other service Leavers to become leaders in their chosen field. In a digital world driven by Ai & technology leaders have to constantly reinvent themselves to stay relevant and this is where service Leavers can excel by applying themselves and also make meaning impact to organisations. Samuel is the founder of TriExForces, a selected team of ex military personnel who are deployed globally to empower teams and impact organisations. He is also the author of the bestselling book Leavers to Leaders, for anyone who is ready to become a leader in their field. He believes environment dictates performance, and you gain more experience by exposing yourself to new environments.
Leavers To Leaders – TriExForces – Veteran Owned UK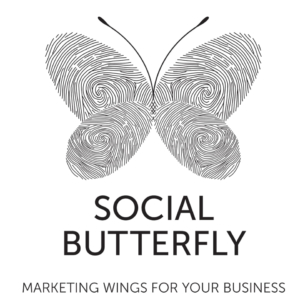 We are extremely proud to announce that The Social Butterfly Marketing LTD will be looking after all our social media marketing on twitter during our Welsh Veterans Awards and English Veterans Awards during 2020!
The Social butterfly is an ecosystem of Marketing and Design experts who work with private and public sectors. We motivate local businesses to refocus their attention back on marketing by providing unbiased effective consultancy and management in Wales.
Amy Price (Director) Said:
"We are very excited and proud to be involved with The Welsh Veterans awards and have strong personal links to those who have served in the military. Celebrating successes of our former military personnel who give so much to our country is something we feel very passionate about. Here's to some great evenings."
We are extremely happy to have Amy and her team cover our fantastic awards evening on twitter and if your attending and want a shout out please look out for them, they are amazing at what they do!
The Social Butterfly Marketing LTD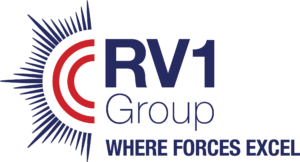 We work exclusively with those leaving the Armed Forces and try our very best to map employment prospects within corporate business. Across a number of levels, from Ex Military Internship programmes to live recruitment/talent needs, we can work with your organisation to inject impressive Ex Military talent into your workforce.
There is a huge wealth of people leaving the Armed Forces (over 17,000 each year) and many struggle with the end of Service transition into a new and sometimes daunting civilian chapter. The benefits of such a presence within your business can be hugely positive with core values of integrity, selfless commitment and loyalty at the very forefront of the Ex-Military mind-set.
Our primary focus is working with Service leavers within their final 3/4 months with an aim to utilise resettlement 'downtime' by placing them into customised Ex Military Internship programmes or work placements. This on average is 4 weeks offering a very generalist white-collar insight into a business. In our view, there is no substitute for 'real time' experience that will hands down beat the usual 'tick-box resettlement favourites such as 'CV clinics' or 'Careers workshops', etc. Such an opportunity can trigger all kinds of prospects and can offer a solid talent/recruitment pool for any organisation. Furthermore, it offers an invaluable transitional experience for the Service leaver, a taste of real business in an unfamiliar world. This 'skill bridge' method is incredibly effective in the USA and we are the only agency in the UK hitting this kind of angle. Most of our Internships are unpaid as the Service leaver is still within the HM Forces payroll until their exit date. We work with a number of businesses who generally work from quarterly intakes of approx. 20 Service leavers on an Intern programme (most provide lunch and travel
Outside of the work placement or Internship world, we can work on live recruitment requirements and also have a platform (Ex Direct) whereby an organisation can capture Ex Military direct self-managing their own vacancies.
We look forward to attending the Awards in Cardiff and are delighted to be supporting and involved In helping to promote veterans across the UK!
Find out more about RV1 Group Here – http://www.rv1group.com/
https://veteransawards.co.uk/wp-content/uploads/2020/03/welsh-awards-sponsors-new.png
1989
2048
Sean Molino
https://veteransawards.co.uk/wp-content/uploads/2018/09/Veterans-Awards-Logo.jpg
Sean Molino
2020-03-10 14:05:40
2020-04-21 12:45:31
Meet the Sponsors at the Welsh Veterans Awards 2020