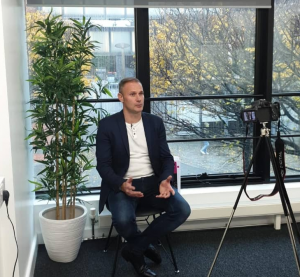 Sean Molino BCA
Sean spent 6 years with 1st Battalion Welsh Guards, serving as a PTI and one year with the reserves.
Sean holds the positions of Managing Director of Forces Fitness Ltd, Founder of the Veterans Awards CIC and is also an ambassador for the Welsh Governments Big Ideas Wales program. This program is aimed to encourage young adults aged between 16-25 to think of the option of self employment!
" I am generally a positive person and definitely believe in keeping a positive outlook and mind-set. I wanted to reward our Military Veterans that are going above and beyond and those companies that support us by promoting all the positives that are happening within our community through our social media sites! I'm a firm believer in Positivity breeding positivity!"
"I see our Shortlisted Finalists and award winners as role models for our future service leavers and In some cases even mentors! "
" The social media sites and awards evenings have been great for networking and I've had so much feedback from attendees who are now working with each other on future projects!"
"I don't want our awards to just about the winners, I see our award evenings as nights to celebrate the success of all our veterans on Civvy Street and the feel of the awards ceremonies In Wales and England this year was exactly that!"
"I am extremely proud to have set this up as a fully not for profit from 2020 and bring on a great board of directors who work in a voluntary capacity. These directors ensure that the money raised over our costs gets invested back into projects/ programs that will aid our veterans who need it and also support those charities that support us. We had an amazing 2019 and I can't wait to kick the year off with Scotland 2020, huge thanks to everyone who has supported us this year and to those who have already committed to supporting us during 2020! "
" Let's spread the positive messages from within our Veteran Community together, our awards are your awards!"
Our vision has always been to turn the Veterans Awards into a Not for Profit CIC so that money generated can be re- invested back Into our Veteran Community & I'm pleased to say from April 2020 we have a Voluntary Board of Directors to decide how the money will be allocated and to make those all important decisions regarding the Veterans Awards.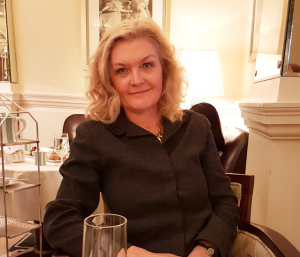 Bev Garside
"I have supported the charity sector through my business since 2001 & have held unpaid governances role on a variety of charities over the years.
Through LinkedIn, I connected with a large number of Armed Forces personnel including those who are currently serving, service leavers & veterans. I am always impressed with the resourcefulness, resilience & compassion they demonstrate.
In my spare time I love endurance challenges as a means of fundraising for charity & the ABF Soldiers Charity keep me busy with these.
Through my friendship with Sean Molino & Forces Fitness I became involved in the Welsh Veterans Awards, sponsoring the Community Award.
My company, Empower Support for the Voluntary Sector is an Armed Forces Covenant Silver Award holder.
Bev Initially Joined the Veterans Awards as a board Member in 2019 to help and advise on set up of a CIC before stepping down in 2021 to concentrate on other projects. Bev maintains a close relationship to our team and still operates in an advisory position to our organisation.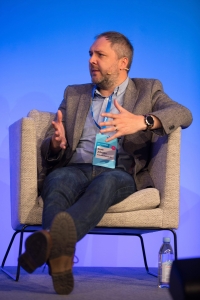 Mr Scott Johnson
Scott is a former Royal Engineer having spent most of his 8 years service in EOD and sits on our Inspirational Panel of the Veterans Awards CIC.
Having left the military in 2004 Scott went to work in the manufacturing industry and progressed from the shop floor to senior management going on to run several businesses.
Scott now runs Veteran Owned UK which is the UK's largest community of amazing businesses owned by serving members of the armed forces, veterans or their spouses.
" I am very passionate about promoting the positive achievements of the armed forces community especially within business and it's a great privilege to have been asked to become a Voluntary board member for the Veterans Awards CIC, I am certainly looking forward to hearing the Inspiring stories and working with the other board members to promote the positives within our veteran Community"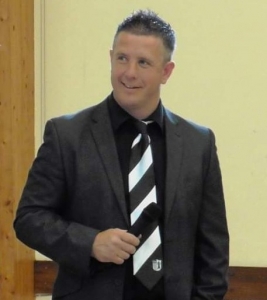 Mr Michael Punter
Michael Punter has always been a supporter of our Armed Forces.
One Grandfather serving in the British Army reaching the rank of corporal and his other Grandfather served within the RAF, this later encouraged his cousin to join and serve within the RAF and she is still serving to this day!
He is currently the Chairman of Brackla RFC and runs a number of successful businesses from property development to Landscaping.
Mike was awarded the Bridgend Mayor's Award for services to the community in 2019 and will be a huge asset on our board of directors. We feel a balance of Military Veterans and Civilians who support us is key for us to drive our Not for profit forward.
"I am extremely proud of our Armed Forces personnel and understand the sacrifices they make for our Queen and country. It's a true honour to be appointed on the Board of directors in a voluntary capacity for the veterans Awards, as Veterans have given so much for our country and I am happy to help and assist where I can. I am always keen to be involved in community groups with a focus on community and commitment to help others deliver their own passion for a project"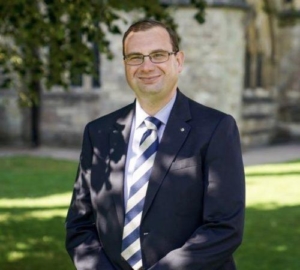 Mr Paul Borrow-Longain, KR
We would like to welcome Mr Paul Borrow-Longain, KR  to our Inspirational Panel of the Veterans Awards CIC
Paul Borrow-Longain, KR, is a British based businessman and philanthropist having setup TERRESTRES SERVO CORONAS   in 2016. While never servings in the Armed Forces due to an accident when he was 18, Paul has a long history of supporting the Armed Forces community since he was 13. Initially as a Royal Air Force Air Cadet, then volunteer committee member of the Atlantic Wing of the Royal Canadian Air Force Association, and currently a committee member (and donor) of ABF The Soldiers' Charity, to name but a few. Paul is a proud Englishman and believes in the importance of supporting HM Armed Forces, the cadet organisations, veterans organisations, and empowering Armed Forces leavers fo bring their considerable talents, dedication, and work ethic to the public and private sectors."
https://veteransawards.co.uk/wp-content/uploads/2019/10/IMG_7037.jpg
3648
5472
Sean Molino
https://veteransawards.co.uk/wp-content/uploads/2018/09/Veterans-Awards-Logo.jpg
Sean Molino
2019-12-17 11:45:15
2021-10-01 09:20:16
Meet the Team, Board & Inspirational Panel!