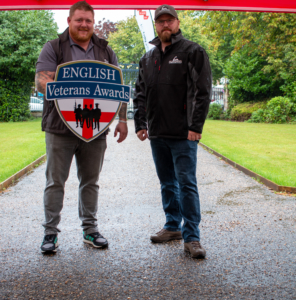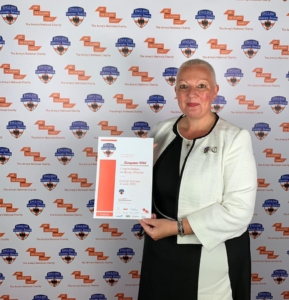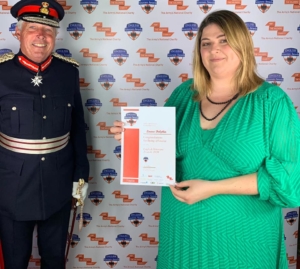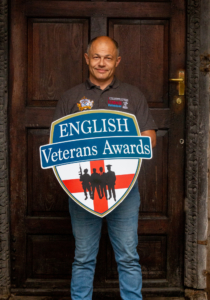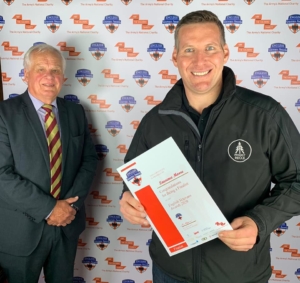 In the UK, there are tens of thousands of former military personnel, who upon retirement from the armed forces have proceeded to contribute immensely to their country. The Veterans Awards looks to celebrate these true heroes from each home nation, whilst being a not for profit organisation that promotes the positives from our military community.
The Veterans Awards promote their stories and journeys through our social media sites and film their background stories for use with their media partners (including Pathfinder International magazine), social media sites and local news.
On August 19 2020 the Veterans Awards team held a socially distanced certificate and filming day for their English Veterans Awards and were very thankful for all of the people that made the journey to the Royal Regiment of Fusiliers Museum (Royal Warwickshire).
The Veterans Awards and Pathfinder Magazine would like to say a huge thanks to all the staff at the Museum, dignitaries, sponsors, volunteers and the amazing people that helped put all this together including ABF The Soldiers' Charity West Midlands.
Rewarding British armed forces veterans, serving reservists and those companies that are doing great things to support us in England following social distancing guidelines at the same time was fantastic to see.
Thanks to below who came along to meet and support all the finalists who are doing great things from our Community, all our finalists appreciated your support and kind words!
Colonel (Ret'd) RJ Carruthers, OBE, TD. Chair of the Royal Warwickshire Regimental Association. Chair Warwickshire ABF. Member West Mids RFCA
Mr Timothy Cox. HM Lord Lieutenant for Warwickshire
Councillor Terry Morris: Mayor of Warwick.
Lt Col (Ret'd) John Rice. Chair of Trustees Royal Regiment of Fusiliers Museum Warwick
Colonel (Ret'd) Richard L Mayberry QGM. Chief Executive, The West Midlands Reserve Forces and Cadets Association
The Museum itself tells the story of over 300 years of history of the County Regiment, from its raising in 1674 to the Fusiliers of today. A fantastic venue steeped with military history that was certainly a great location to film our finalist's back stories for the main awards night.
The Awards evening is being held to reward our former serving military personnel in the areas of sport, fitness, business and the wider community, serving reservists and those companies that go above and beyond to recruit from our veteran community whom are based in England. Applications were received far and wide from across England.
The Main awards evening will see the shortlisted finalists attend a Black-Tie Dinner and awards ceremony that will be hosted by Radio X DJ Polly James and supported by the Corps of Drums of the Grenadier Guards.
Founder of the Veterans Awards Sean Molino BCA said " The aim of our Veterans Awards is to inspire future service leavers that they can achieve great things when they do decide to leave the Armed Forces, it's all about the positives that are happening within our veteran community. All our shortlisted finalists should be extremely proud of their achievements. We are here to spread the positive messages and journeys from within our veteran community, serving reservists and those companies that support us."
Pathfinder International editor, Mal Robinson added, "It was great to see some many turn up for the filming day yesterday in Warwick, despite some lockdown restrictions still being in place. The stories and achievements of the finalists never fail to disappoint in terms of commitment and determination to succeed on behalf of the forces community. It is safe to say, the military family is in safe hands for years to come with the calibre of the peoples and companies involved in the English Veterans Awards alone."
We look forward to welcoming you on the main Awards night October 7th to be held at the Village Hotel Solihull and thanks to the fantastic sponsors who have made this happen Hugh James, Vigilance, Mortgage Squared, Leavers to Leaders, Company X Consulting, Print Inc, Pathfinder International Magazine, Veteran Trees, Terrestres Servo Coronas and Ridgesteel Fabrications.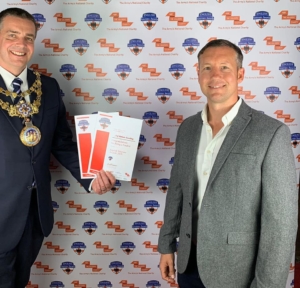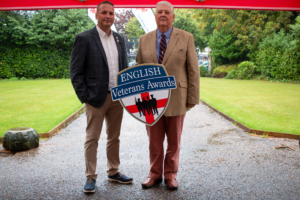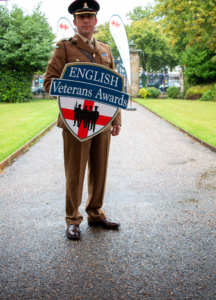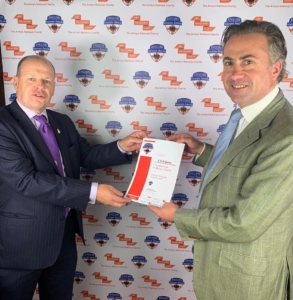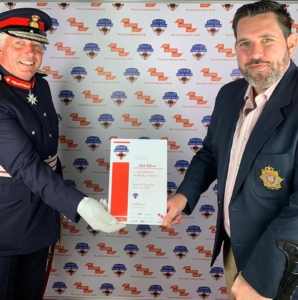 https://veteransawards.co.uk/wp-content/uploads/2020/08/118148427_2777378039158196_1833844253461900627_n.jpg
960
900
Sean Molino
https://veteransawards.co.uk/wp-content/uploads/2018/09/Veterans-Awards-Logo.jpg
Sean Molino
2020-08-20 11:34:36
2020-08-21 15:38:34
The English Veterans Awards Shortlisted Filming day Warwick