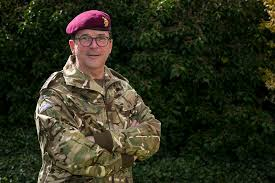 Peter Bates OBE – Regional Director ABF The Soldiers' Charity
Peter Bates was commissioned into the Royal Artillery in 1979 and served the majority of his regimental career in the Airborne and Commando brigades, serving on operational tours during Op Corporate (the Falklands War), in Northern Ireland, the jungle, Bosnia and Iraq. In addition to Regimental duty he has been Chief of Staff of the UK Artillery Brigade and held many staff appointments, with the majority being in training and procurement environments. He has a BSc and MA and was appointed an OBE in the 2008 New Years Honours list.
In 2013, Col Bates left the army early and spent two years as Business Development Director at a group of schools in Bath, raising over £1.3Million in under two years. Despite the success this was short-lived incursion into the education sector and from September 2014 he worked as an army reservist virtually full time, coordinating and delivering all Ten Tors activity for three years. After relinquishing that role he worked as part of the Military Civil Integration Team on behalf of the Comd HQ SW before accepting his new job with  the Soldiers' Charity, which is a vital, time-consuming and demanding appointment.  ABF The Soldiers' Charity is the National Charity of the British Army. The Soldiers' Charity began in 1944 as the Army Benevolent Fund and rebranded in 2010 to ABF The Soldiers' Charity. With help from the public we support soldiers, veterans and their families who need our help, either by supporting individuals directly or through our partner delivery charities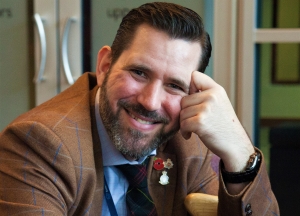 Nick Wilson Co-founder of 360Wellbeing
A Mental Health support company providing a better understanding of Mental Health to the workplace, and founder of First Step Forward CIC, who provides Mental Health guidance and training to Veterans and Partners of Military service personnel. With an aim to empower individuals, to better manage their own symptoms and lives, whilst awaiting professional support.
Nick is also a Veteran, serving 14 years in the Army and deploying on multiple extremely demanding operations around the world. This is followed by eight successful years in business to date, which includes building a highly successful £1/4million Chauffeur company in his first two years in business.
Therefore, Nick is very aware of what it takes to transition from the military into society and further still into business, especially for those with additional struggles such as physical or mental injuries, with Nick himself managing Complex Post Traumatic Stress Disorder and a debilitating spinal injury. He sees this as an opportunity to "Give back" to his comrades in arms, to celebrate them all, with every one of them being winners and heroes, and to say thank you to the employers who take the time to see the value in them.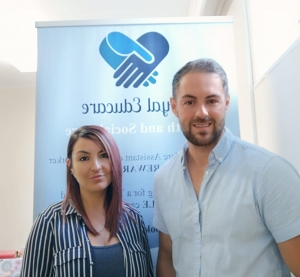 Alex Williams and Victoria Beacham  Founders at Royal Educare.
Alex oversees the business development and the recruitment department, where Victoria manages the finance, back office and company accounts. We decided to be sponsors at this year's English Veterans awards due to being a family of Military background, we understand the transition from Military life to Civvy Street can be difficult. We wanted to give recognition to those Veterans that have not only achieved and succeeded the transition but have gone on to achieve great things in their life. It's a privilege to be part of such a rewarding event.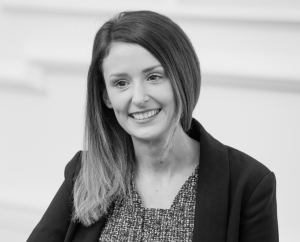 Nia –  Wyn Evans, Solicitor at Hugh James Cardiff
I am a solicitor at Hugh James, Cardiff. I work within the military team  representing military and ex-military servicemen and women.
Whilst speaking to military and ex-military personnel on a daily basis I am all too familiar with the difficulties veterans can face when leaving service.  I wanted to join the judging panel for the Veteran Awards to celebrate veterans who have made a successful transition from military to civilian life, whilst also assisting veterans who have faced difficulties when returning to civilian life as part of my role as a solicitor
https://veteransawards.co.uk/wp-content/uploads/2019/08/JUDGES1.jpg
1536
2048
Sean Molino
https://veteransawards.co.uk/wp-content/uploads/2018/09/Veterans-Awards-Logo.jpg
Sean Molino
2019-08-29 12:49:12
2019-08-29 12:50:22
Meet the Judges at the English Veterans Awards