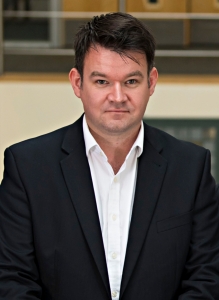 Timothy Barnett, Sales Director, Educ8 Training Group.
My primary role within the business is designing and implementing our revenue generation strategies to ensure that the businesses commercial objectives are met and ambitious growth plans are achieved.
I have seen for myself countless times how skills that have been learned within the military can be transferred to the civilian world with enormous success and I'm looking forward to seeing further examples of this as part of the judging panel. As a business we feel it is important to highlight the value and skills that ex-military personnel can bring to almost any business environment which is why we are so pleased to be involved and supporting the Welsh Veterans Awards.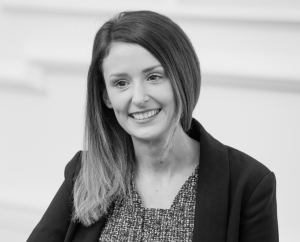 Nia –  Wyn Evans, Solicitor at Hugh James Cardiff
I am a solicitor at Hugh James, Cardiff. I work within the military team  representing military and ex-military servicemen and women.
Whilst speaking to military and ex-military personnel on a daily basis I am all too familiar with the difficulties veterans can face when leaving service.  I wanted to join the judging panel for the Veteran Awards to celebrate veterans who have made a successful transition from military to civilian life, whilst also assisting veterans who have faced difficulties when returning to civilian life as part of my role as a solicitor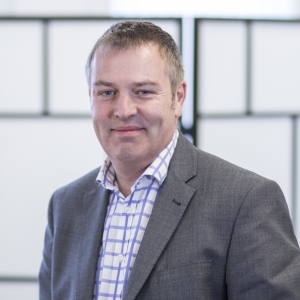 Rik Sellwood, National Contract Manager, Business Wales
Rik Sellwood was commissioned into the Royal Corps of Signals in 1993 and served in mainland UK, Northern Ireland, Bosnia and Afghanistan.  He spent most of his time with delivering formation level communications systems and introduced a number of then leading edge IT systems to Battlegroup, Brigade and Divisional Headquarters on exercise and on operations.  The highlights of Rik's military career were building the first permanent ISAF HQ in Kabul during the first deployment of British Troops under Op Fingal, delivering communications support in the Bosnia Theatre during the Kosovo campaign and enjoying military life travelling widely around the world. Having spent a number of years in the Defence industry working on UAVs and conducting Test and Evaluation activities, Rik is now a senior manager working for Business in Focus managing the Business Wales contract which delivers high quality business support and advice to individuals and companies across Wales.  Rik's notable successes in this role have been supporting the creation of over 4000 new jobs in Wales over the last year and the successful creation and deployment of a number of grant funds to businesses in Wales. Rik is thrilled to be a part of this year's awards and views this as an excellent opportunity to support fellow veterans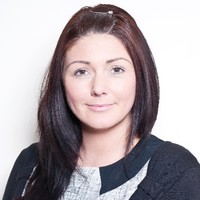 Rebecca Porter, Director, Porters Estate Agents
I am Director of Porters Estate Agents and resident Mortgage Broker. I'm really looking forward to meeting lots of deserving nominees and of course, the goat. Eager to be involved as very proud of what our armed services do for us on a daily basis. Most of which, we never hear of. This is a great opportunity for our former Military to showcase their fantastic achievements since leaving the Armed Forces.  I cant wait to hear all the amazing stories!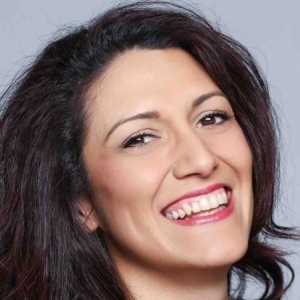 Ange Windsor, Director, Print inc Embroidery and Print
I am the Director of Print Inc. Embroidery & Print Services, a family run business based in the heart of South West Wales, founded and run by myself and covering a large geographic area including Llanelli, Carmarthen, Haverfordwest along with Swansea, Cardiff and Cowbridge. Print Inc. also offers an online service, which opens up the UK marketplace through courier systems. The personal connection between our clients and ourselves is really important to us, be it online or locally. I am Very pleased to be involved with Welsh and English Veterans Awards, We supply all the Print for the Veterans Awards and we also have close links with the 1st Battalion Welsh Guards providing all their tour T Shirts and embroidery and Printed Clothing! I  am really looking forward to sharing the evening with some true heroes
Catherine Hawtin BA (Hons)
EA ABF The Soldiers' Charity
https://veteransawards.co.uk/wp-content/uploads/2019/05/Judges.jpg
720
960
Sean Molino
https://veteransawards.co.uk/wp-content/uploads/2018/09/Veterans-Awards-Logo.jpg
Sean Molino
2019-05-29 18:24:09
2019-05-30 11:45:35
Meet the Judges at this Years Welsh Veterans Awards