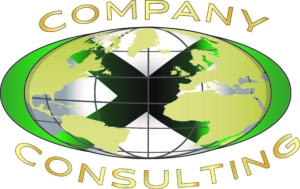 CXC are passionate about supporting our military community and those looking to transition into civilian life. We as a company of primarily ex-serving military staff understand the challenges and concerns our colleagues face as they look to make the decision to leave the armed forces. We believe it is important for businesses who provide similar transitional support to be recognised and encouraged to continue to provide this essential support to our serving colleagues.
The veteran's awards provide recognition for existing businesses who look to support our military colleagues, both serving and looking to transition into civilian life. They also provide encouragement for other business considering supporting our military community by showing the value of providing such support. Businesses looking to support the awards benefit from a significant amount of publicity from the event, as well as attracting high calibre ex-military professionals, and business opportunities in support of defence requirements.
Company X Consulting are a consultancy SME company, with a family feel. We employ high calibre individuals who provide essential marketable skills in support of client requirements (including, but not limited to; Project Managers, Programme Managers, Cyber, Information Assurance, Business Change Managers, Business Analysts, Service Management, Service Design, Construction, Leadership, Training etc). The CXC family are primarily made up of ex-military, where CXC provide full transitional support for those looking to leave the armed forces and consider a career in consultancy. We (CXC) work with those individuals to guide them through their journey leaving the military, providing guidance on CV writing, how to find contracting roles, support traversing the complex matrix of recruiters, frameworks, and contracts, training, marketing, assistance in transferring military terminology into civilian and industry recognised formats, and full support during their time working with CXC. We focus on each member of the CXC family as an individual.
For more information on CXC ltd visit – https://cxc-ltd.com/#about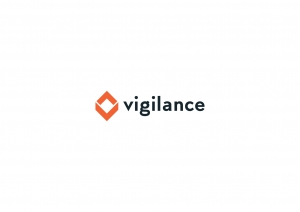 We are extremely happy to announce that Team Vigilance are sponsors at next year's English Veterans Awards!
"Our military heritage and ethical approach are bringing a fresh perspective to the security industry.
Our military heritage is at the heart of everything we do, proven by our discipline, integrity and commitment to excellence. As an ethical business, we take our Corporate Social Responsibility seriously – we're driven by the need to create positive change in the world.
We proudly employ ex-Armed Forces personnel, and look after them well. Their valuable skills and experience are a major asset to our business and our clients; they have a professionalism that is unmatched in the industry.
Vigilance is proud to employ military veterans, and has close ties to the Gurkha community. They have a strong sense of corporate responsibility, and support charities including Gurhka Welfare Trust, the Royal British Legion Poppy Appeal, Remembered There But Not There & the ABF The Soldiers' Charity"
For more info on Vigilance please check out – http://vigilanceprotects.com/
All The Veterans Awards team appreciate your support and please keep up the amazing work you are doing!

Thank you to Angela Windsor MD of Print Inc sponsor at this year's Welsh Veterans Awards
Print Inc. specialises in bespoke business to business embroidery, print, and merchandise supplies. Make the switch to Print Inc for hassle free uniform and work wear for your company.
Print Inc have recently completed an order for the 1st Battalion Welsh Guards Boxing team polo's, their Operation TORAL (Afghanistan) and Belize tour t shirts  and they also print the water bottles for the Battalion.
They started off undertaking work for the Welsh Guards Boxing Team and then after they saw the quality of the items they wanted to work with us on other projects.
"We pride ourselves on quality embroidery and delivering excellence with each order and cant wait to hear the positive stories from our Military Veteran Community at the upcoming Awards"
For more info on print Inc please check out –
Print Inc Embroidery & Print – https://printincclothing.co.uk/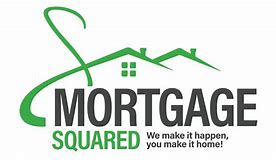 Mortgage Squared isn't your average mortgage broker. We are veteran owned and family run; we pride ourselves on our award winning and friendly five-star customer service and we believe that our unique business ethos and values will make an impact while helping our valued military and veteran clients.
A mortgage is one of the biggest investments of your life and we want it to be a journey that you can feel relaxed and excited about, been able to talk frankly to one of your own and someone with a deep understanding of military and veteran life. We want to be your Mortgage Broker for life, standing with you every step of the way and guiding you from your first home to your dream home and beyond.
Although Mortgage Squared can help anyone the company was established to help armed forces personnel and veterans with tailored expert mortgage and protection advice. We have developed to specialise in assisting professionally qualified officers and veteran business owners.
Often members of the armed forces and veterans can be penalised when it comes to borrowing, through no fault of their own, because they may move regularly or be stationed abroad for periods of time, which may then affect their credit rating. Mortgage lenders may therefore be less likely to accept an application when compared to other mainstream occupations. Luckily, there are lenders out there who understand, and adopt a more common-sense approach, allowing for more flexible and unique underwriting criteria.
Director and founder Simon Rowe is an army veteran and still serves in the army reserve as a SNCO in the rifles. Mortgage Squared has been through its own journey of setting up as a veteran owned business and has been fortunate to have received lots of support from the veteran community. There is an absolute abundance of talent leaving the armed forces and joining the veteran community and we are passionate about following and supporting success wherever possible."
The Veteran community is a family as we were while serving. There are individuals and business out there doing fantastic things after transitioning to civilian life and it is important that they are recognised and awarded for their hard work and achievements. The UK is slowly closing the gap between ourselves and the USA in how we recognise, support and develop our veterans in business.
Massive thank you Mortgage Squared
To find out more about Mortgage Squared visit – https://www.mortgagesquared.co.uk/

We are so pleased to have the fantastic team at Hugh James as sponsors at this years Scottish, English and Welsh Awards!
Here's a little info on Hugh James –
We are a full service, top 100 UK law firm offering specialist legal and financial advice. With over 50 years' experience, and 700 staff members, we have the expertise to deliver a service you can trust.
Although our workforce has grown to more than 700, we have retained and nurtured a unique culture which is based on hard work, exceptional talent, ambition, empathy, innovation and good humour. It is those qualities that have helped us grow the business to where we stand today. We have ambitious plans to become a top 50 UK firm by 2021 and our culture will be key to this.
Simon Ellis – " We are really pleased to be involved with such an inspiring night and we are so glad to support our Military Veterans on National level"
We are so pleased to welcome Pathfinder International Magazine as our Official media Partner for the 2020 Veterans Awards.
We are really looking forward to working with Malcolm Robinson and his team to promote the Positives that are coming from within our Veteran Community and those companies that go above and beyond to support and recruit from us!
Please read the blog here for more information- http://pathfinderinternational.co.uk/pathfinder-magazine-b…/
Pathfinder International Magazine

Welcome to our  Leavers to Leaders Award – Sponsored by Leavers to Leaders!
This award is for service Leavers who have successfully transitioned from the military to become leaders in any civilian role across governments, business and the 3rd sector. Selected winners will also be invited to represent their organisations at the Leavers To Leaders global conference to inspire others. Have you become a leader in your chosen field? Do you positively impact your civilian peers? How do you stand out in your organisations? Have you got any testimonials?
As the winner of the English veteran role model of the year and runner up of business leader of the year, Samuel T. Reddy aim is to empower other service Leavers to become leaders in their chosen field. In a digital world driven by Ai & technology leaders have to constantly reinvent themselves to stay relevant and this is where service Leavers can excel by applying themselves and also make meaning impact to organisations. Samuel is the founder of TriExForces, a selected team of ex military personnel who are deployed globally to empower teams and impact organisations. He is also the author of the bestselling book Leavers to Leaders, for anyone who is ready to become a leader in their field. He believes environment dictates performance, and you gain more experience by exposing yourself to new environments.
Leavers To Leaders – TriExForces – Veteran Owned UK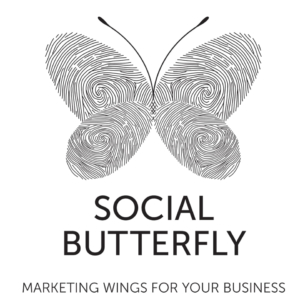 We are extremely proud to announce that The Social Butterfly Marketing LTD will be looking after all our social media marketing on twitter during our Welsh Veterans Awards and English Veterans Awards during 2020!
The Social butterfly is an ecosystem of Marketing and Design experts who work with private and public sectors. We motivate local businesses to refocus their attention back on marketing by providing unbiased effective consultancy and management in Wales.
Amy Price (Director) Said:
"We are very excited and proud to be involved with The Welsh Veterans awards and have strong personal links to those who have served in the military. Celebrating successes of our former military personnel who give so much to our country is something we feel very passionate about. Here's to some great evenings."
We are extremely happy to have Amy and her team cover our fantastic awards evening on twitter and if your attending and want a shout out please look out for them, they are amazing at what they do!
The Social Butterfly Marketing LTD
https://veteransawards.co.uk/wp-content/uploads/2020/06/ENGLISH-AWARDS-SPONSORS.jpg
960
951
Sean Molino
https://veteransawards.co.uk/wp-content/uploads/2018/09/Veterans-Awards-Logo.jpg
Sean Molino
2020-06-02 14:51:55
2020-06-02 14:56:07
Meet the Sponsors at the English Veterans Awards 2020