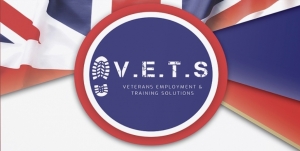 We are extremely proud to announce that  Veterans Employment & Training Solutions (V.E.T.S) will become our Veterans Awards Main Sponsor for 2020!
Veterans Employment & Training Solutions (V.E.T.S) is very proud to be part of the Veterans Awards as Paul Lewis, The Managing Director is a Veteran himself and he has been in recruitment for 9 years and is an ex-army sergeant serving for over 20 years.  Although his business is recruitment of ex-forces into employment when they have left the armed forces, he believes that there is not enough support out there for our veterans and these awards shows recognition to them all in many ways.
Veterans Employment & Training Solutions provide a bespoke specialized recruitment solution for employers looking to recruitment ex-forces personnel either straight from the armed forces or with commercial experience.  We also offer a unique candidate registration data base, where that the candidate can register with V.E.T.S and have their very own profile, which they can maintain at any time and be alerted with job alerts to industry information.
V.E.T.S also offer a training solution package for either Candidate or Employer, who are looking to training in areas of Driver Training, Transport Management and Work Place Training at a discounted price to any Veteran or Companies that are looking to send their employed veterans.  Also in 2020, we are looking to expand our courses range.
Regardless of the duration of your military service (whether you were a "lifer" or had a relatively short stint of duty serving), transitioning into the civilian workforce upon your separation is never quite as simple or as straightforward a process as it appears to be on the surface
Not only is life in the civilian world a dramatic shift away from the regimented, disciplined, and structured world of the military, finding the right opportunity to leverage the skills and experience you generated while serving – and turning it into a lucrative career – can also be a bit of an uphill battle.
For decades now, though, we here at Veterans Employment & Training Solutions (V.E.T.S) have been helping to connect veterans with businesses and job openings that can become lucrative careers, as well as businesses with veteran employees that bring a perspective, discipline, and unique skill set to the table that traditional civilians can't.
For more information check out – https://employveterans.co.uk/about/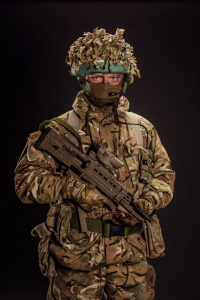 https://veteransawards.co.uk/wp-content/uploads/2019/11/vets.jpg
444
882
Sean Molino
https://veteransawards.co.uk/wp-content/uploads/2018/09/Veterans-Awards-Logo.jpg
Sean Molino
2019-11-11 09:52:31
2019-11-11 09:54:32
Veterans Employment & Training Solutions (V.E.T.S) Main Sponsors for the Veterans Awards 2020